It's a whole month late, but I got there in the end! Thanks to everyone for your patience with me while I battled to get Immortal Life – book four in the Imogen Gray Series – polished and published.
It's going live on Amazon, in paperback, ebook, and in Kindle Unlimited on July 30.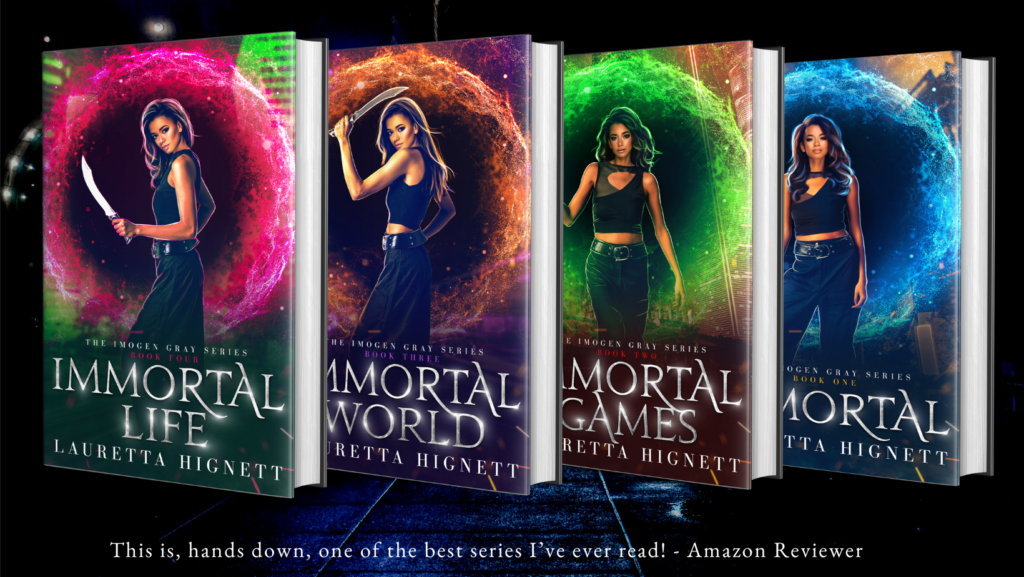 Thank you to all you wonderful people who reviewed and shared my books – I read and appreciate every single one of your reviews and I love reading your Facebook comments (sometimes they even make me cry!)
I'm a teeny tiny little fish in a very big pond and I'm terrible at marketing, so it's been an uphill battle to get some visiblity. I've got so much more in me, so all your kind words and messages of encouragement have helped so much to keep me going. Thank you!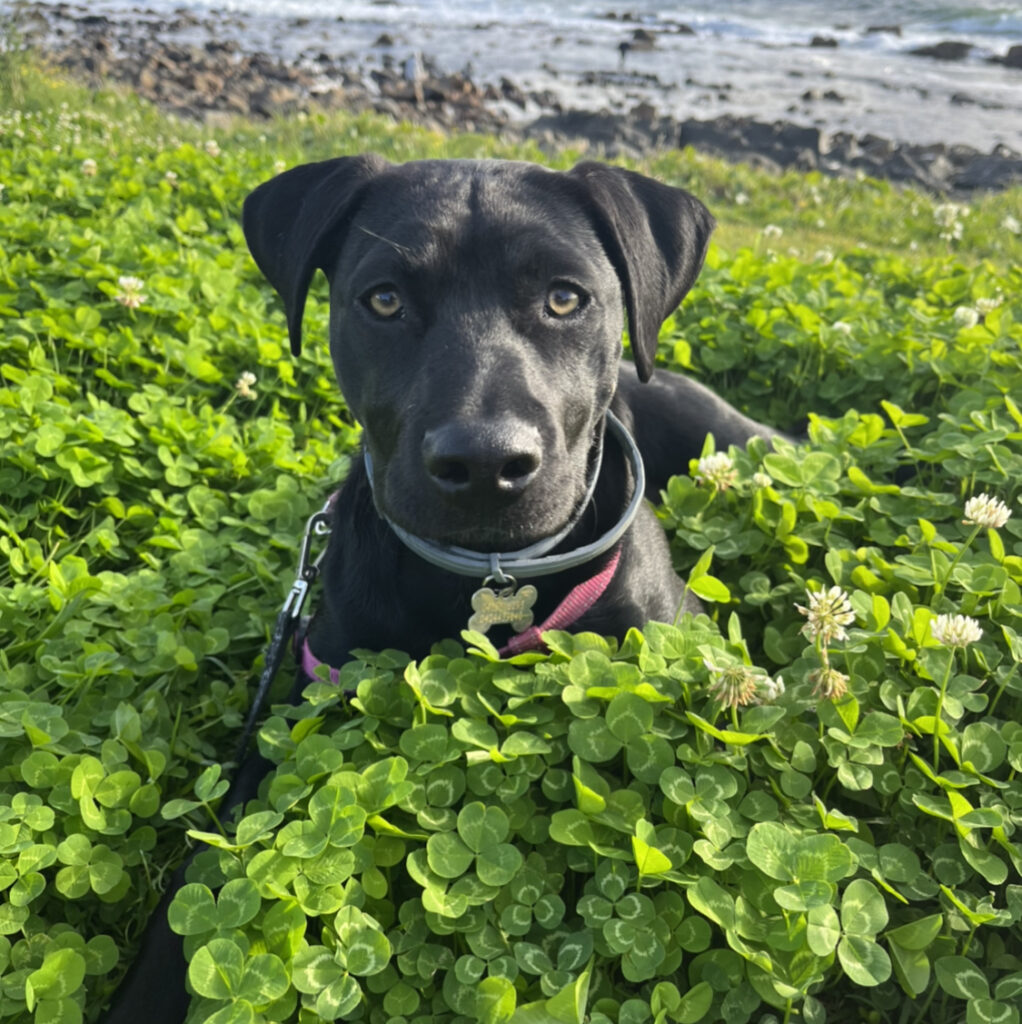 Covid really kicked my butt this month, messing up my whole schedule. I feel like I'm the last person on the planet to get it. Of course, I wasn't – both my kids and my husband came down with it, one after the other, so it's been a while since we've left the house.
And of course, I got a new puppy! I now have a pure black labrador/staffy mix to match my pure black demon/agent of chaos/common domestic housecat.


A Spin-Off In The Works…
Book five in the Imogen Gray series – Immortal Death – is due out September 30th 2022. It will be available on Kindle Unlimited, in paperback and ebook on Amazon.
Sadly, book five in the series will be the end of Imogen's story… but wait! I have a spin-off in the works!
Sandy Becker is getting her own series. Oops, I Ate A Vengeance Demon – Book one in my new series Foils and Fury – will be out August 30th.
This time, I've learnt from my mistakes. I'll put up a preorder very soon so I've got a deadline, and I won't tinker with the manuscript forever. Stay tuned for the cover reveal!
Check out the blurb here:
Getting possessed by a demon wasn't on my to-do list. I was just too busy.
I had a 60 hour work week, a hellraiser of a toddler, debilitating morning sickness and a husband who thought his only job was taking the trash out. I was at breaking point.
I don't remember being possessed, or attacking Terry, or my local priest pulling the demon out of me and trapping her in a banana (with the help of a stranger, an absolutely badass girl who apparently wrangled supernatural creatures for a living.)
But the aftermath was wild. Terry promised he'd try harder, and give me more support.
He lied. And I broke.
So… I ate the banana. I absorbed the vengeance demon.
She's a part of me now, sharing my body; we're like two people in a car. Most of the time, I'm driving. Sometimes, I let her take the wheel.
She's the rage of wronged women; the vengeance of the vulnerable, wild justice for the oppressed. She can hear bad thoughts, she can sense evil intentions. She can tell when someone wants to abuse their power, and she whispers their secrets to me.
She also eats the internal organs of evil people… which is a little awkward, since I'm a vegetarian.
Her methods might be a little blunt. And bloodthirsty. But she's definitely got my back, and I need her help right now.
My best friend is being blackmailed. Someone's gotten hold of Chloe's nudes, and is threatening to send them to her whole contact list. Together, me and my vengeance demon need to find who did this, and help bring him to justice.
Hopefully, my kind of justice. The kind involving the police and a courtroom. Not the kind where I'm picking gristle and sinew out of my teeth for a week. But you never know…