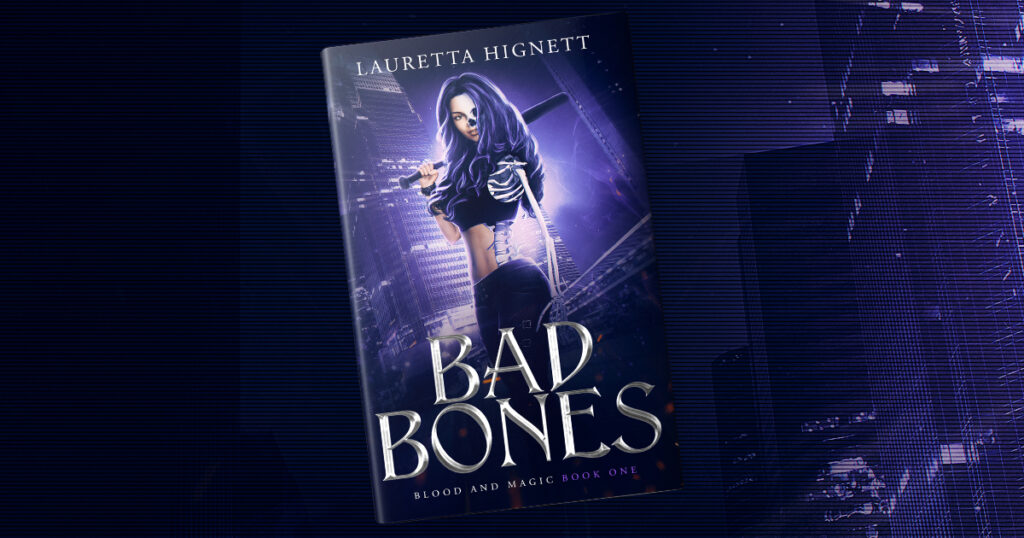 Fabulous superpowers? Check.
Strong urge to right wrongs and bring villains to justice? Check.
Impulse control problems? Check.
Your girl's got a brand new job. And Washington D.C. does not know what's going to hit it.

Okay, I might be seriously under-qualified for the job of Enforcer, I'll admit. The Enforcer is supposed to be a human, for starters. It's usually an ex-special forces guy with big muscles and even bigger balls, and a knack for sorting out petty squabbles between the witches and vampires and shifters in the city.

And I'm just a technically-dead nail tech – an animated skeleton with a talent for illusion magic and gold gel manicures. But I've recently discovered that I can manifest some pretty big muscles of my own. I've already got the big balls, so I'm halfway there.

It's the 'sorting out petty squabbles' part that I might have trouble with. I'm usually the one to start the fights, not finish them. But a girl has got to grow up sometime. With great power, yada yada yada.My first job is finding a missing person – a half-pixie girl vanished from her home a week ago, and if she doesn't surface soon, the local Fae diplomat is going to raise Hell. Her father is blaming vampires, her boyfriend is pointing the finger at the local werewolves. The clock is ticking. I'm determined to find her alive, and prove to the supes of D.C. that I've got what it takes to keep this town on the straight-and-narrow.
Bad Bones is book one in Blood and Magic, a fun, fast-paced, feel-good urban fantasy series.