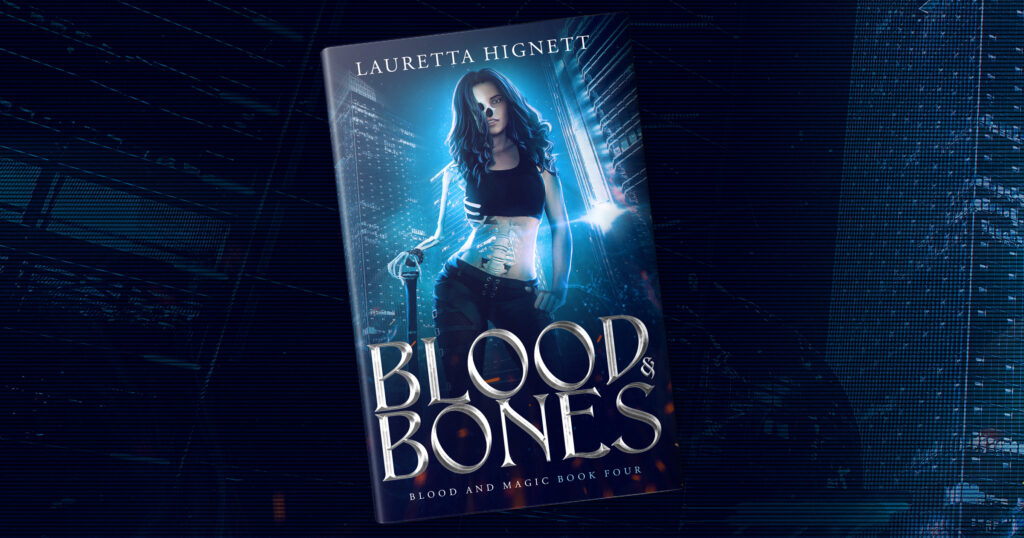 My whole world has just exploded. I'm doing a jaunty quick-step on the edge of total insanity, battling shock, exhaustion, crisis fatigue, and some sort of festering dark power that threatens to erupt out of me every time I get a little stressed. At least now I know where this genocidal rage comes from. Turns out, it's hereditary.

To make things worse, as Enforcer of the city, I now have to organize a Conclave of the Treaty, a sort of formal summit for the supernatural creatures of the world. We've got some serious problems to sort out, and gathering together the Shifter Kings and Queens, the High Priestesses, and the Vampire Monarchy all in one place is bound to give anyone a headache. What are the chances I can get them all to agree on a course of action when they're only worried about their own kind?

Blood & Bones is book four in Blood and Magic, the fun, fast-paced urban fantasy series.